Staff
When you became my client, you placed your trust in me to help make your vision a reality. I honor that trust with the help of my expert support staff. Together, we make a strong commitment to customer service.
If at any time you have a question, concern or need, please let us know.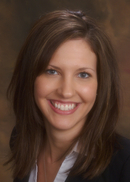 Mary J Donaldson
Associate Financial Advisor
Office 952-806-9600

Mary joined Ian's team January 2016 but had worked at Northwestern Mutual 2011-2013. Mary manages the application and underwriting process for all lines of business. Her focus is ensuring our team stays organized and efficient to provide outstanding and timely service to our clients before, during, and after the application process.
How can Mary help you?
Answer questions on new or pending applications
Scheduling medical exams
Assist you with policy or account questions